Why should you visit My Liquorice this Christmas?

Are you struggling to find a unique gift for that special someone this Christmas? Then why not take a look at our extensive liquorice range!
Here Are The Top Three Reasons why people should shop from us.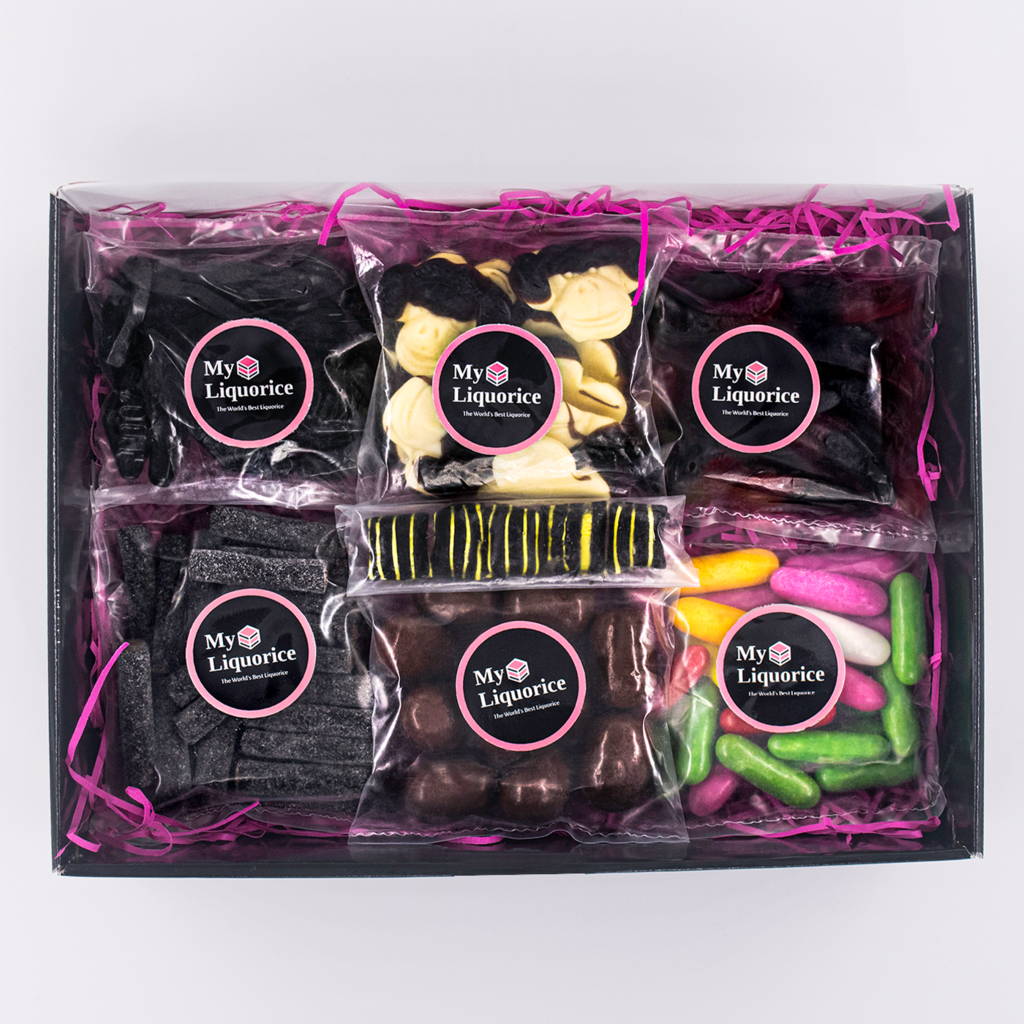 Great selection of the BEST liquorice from around the world!
In the UK, Pontefract is an iconic location for liquorice as it is claimed to be the first place that liquorice was mixed with sugar to create the tasty treat we love today!

In England, our liquorice tends to be quite sweet with iconic treats such as Jelly spogs and Liquorice Mints. On the other hand, Scandinavians love salty liquorice or salmiakki as the Finns call it.
In the 19th century, salmiakki was sold in Finnish pharmacies in liquid form, powder form and pastilles. It was a natural medicine for a list of different illnesses. It is not clear at what point they started using it in sweet treats but until today Scandinavians go crazy about it.
At My Liquorice, we want everyone to experience liquorice in a variety of ways. That's why we have a huge selection of liquorice from countries such as
- England
- Belgium
- The Netherlands
- Finland
- Germany
- Italy
- Sweden
- And many more!
Each country have their own unique products, flavours, techniques and experience assosciated with their liquorice.
Within every order you will recieve a menu card that outlines what country each liquorice comes from! Why not give it a try and let us know what your favourite liquorice nation is?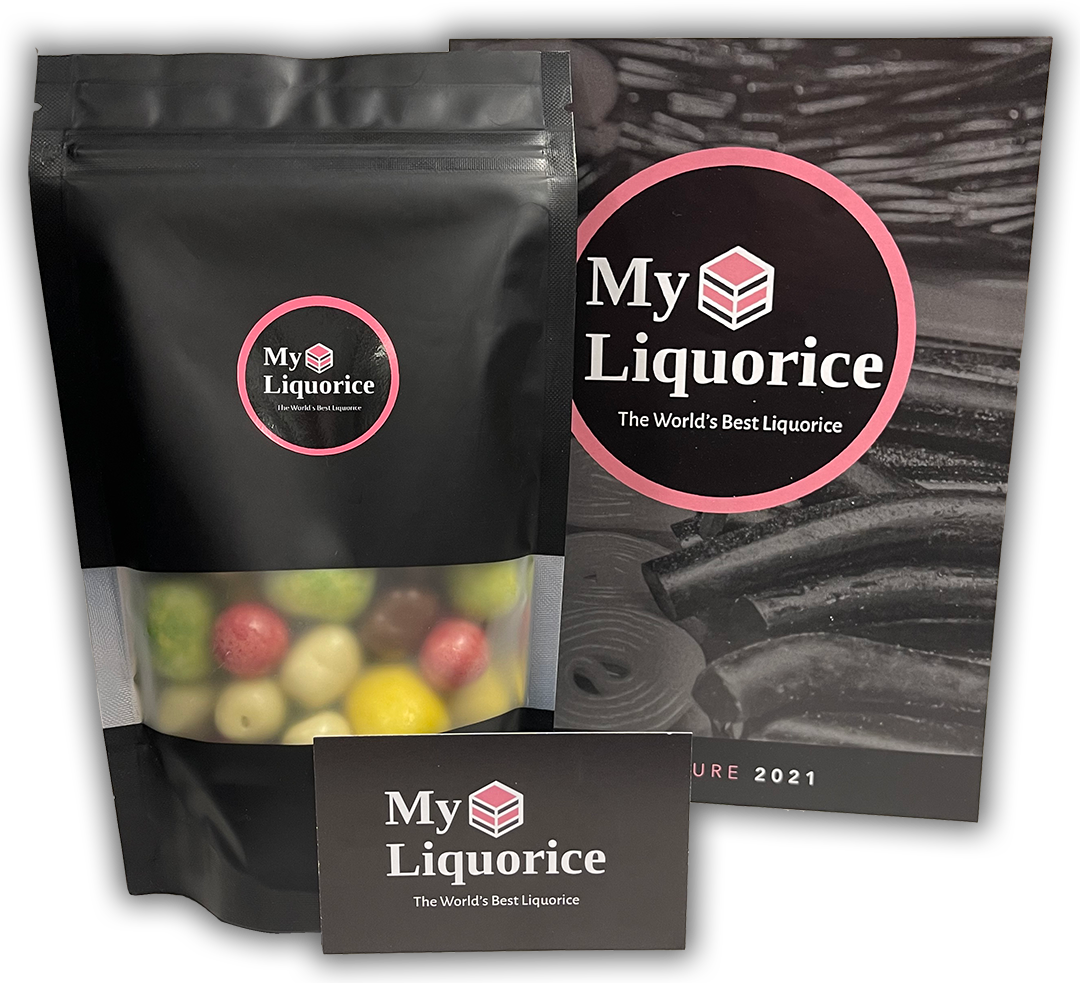 There's a liquorice treat for everyone!
At My Liquorice, we want to ensure that EVERYONE has something they can enjoy. That's why we have such a big selection of gluten-free, vegatarian, palm oil-free and even sugar-free options.
We work very hard to ensure that we cater to everyones eating requirements. So no matter what your needs are, there is a delicious sweet for you.
On our website, you can browse our different catagories for specific dietry requirements.
Not only that, on every product you purchase the ingredients are very clearly on the back of the bag, so you can double check to ensure the liquorice will be fine for you.
Unique gifts available for your loved ones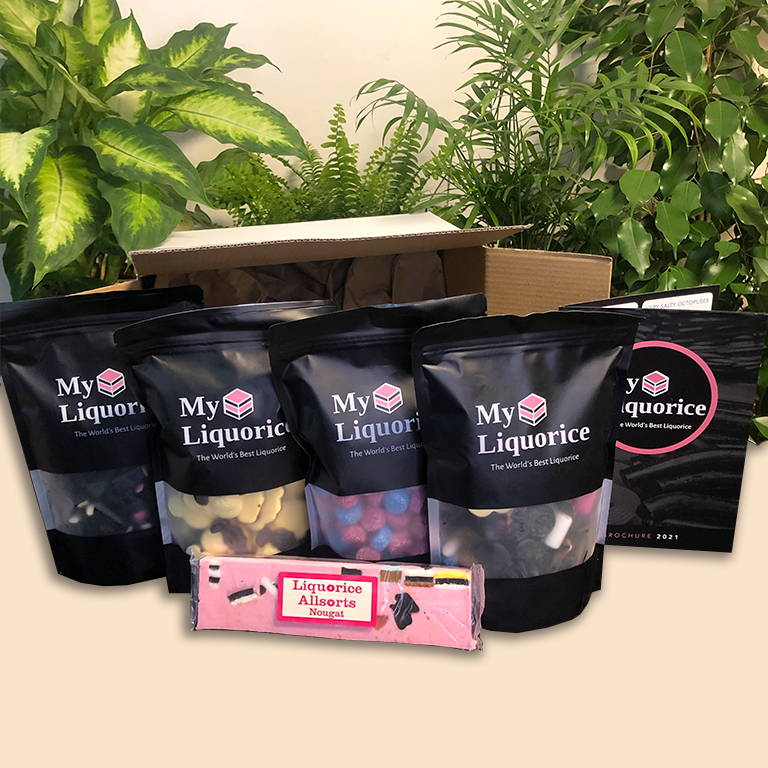 Liquorice is often a memory strongly bonded with our childhood, bringing back nostalgic memories with every bite.
Why not give the most nostalgic gift with someone of our liquorice products? Our huge selection of products includes individual bags, gift boxes, bundles and even our exclusive liquorice advent calendar!
No matter what you decide to order for your loved one, rest assured that all our liquorice is top-quality and a delight to taste!
The My Liquorice Experience...
Our number one goal is to make you happy.
At My Liquorice, we have spent countless hours working on our experience to make sure it beats your expectations and brings you an experience like no other.
We want every step of the journey to give you nostalgic memories from your childhood and allow you to share with your loved one the memories assosciated with liquorice.
Each order is carefully hand packaged and inspected by one of our highly trained quality assurance managers. Inside your package you will recieve an authentication card which lets you know your order meets our high quality standards.
We ship out all orders with Royal Mail, usually same day or the next day.
Inside the box you will also recieve a menu card which gives you information about the liquorice you are eating, where it's from, the flavours to look out for and any dietry requirements assosciated with it.
Lastly, the liquorice you order will come in our brand new, recyclable and resealable bags. Meaning you can reseal the bags for later consumption (If you can save some for later!)
After you finish your order we really love hearing your comments, thoughts and opinions on the liquorice, so if you have time, send us a review and let us know your favourite parts of the experience.
BONUS POINT: We offer a 100% satisfaction guarantee, meaning if you aren't 100% happy with your order, we will refund you with no questions asked!
If you are a liquorice fanatic or know someone that is, then you need to check out our range and give our unique flavours a try. We have a product for everyone - even people who don't like liquorice!
Take a look at our full range below to see if someone catches your eye!