Top 8 Best Liquorice Flavours In The World

Liquorice sweets are named after the liquorice root plant from which it takes its unique flavour. When the root of the liquorice plant is chewed it releases the anethole flavour that is also found in anise. Liquorice root has been used for centuries in traditional medicine for its beneficial properties to our health, but in the last few decades, we have also enjoyed it as a sweet.
Liquorice has a unique sweet and salty flavour and has fanatics all over the world. However, by the name liquorice, we don't refer just to one sweet, there are many different recipes for delicious liquorice treats and in this article, we are going to talk about our eight favourite liquorice flavours.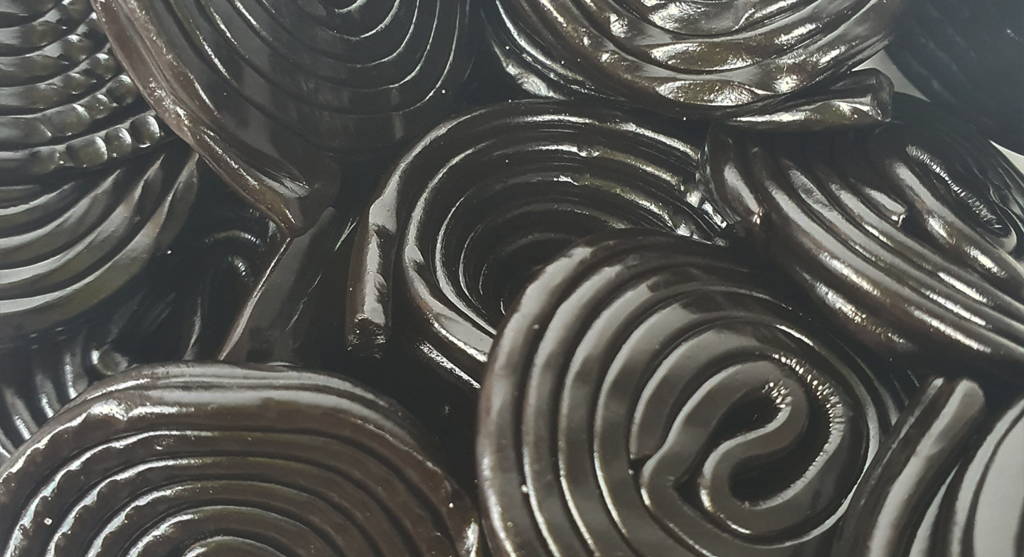 1. Italian Style Liquorice Wheels
The liquorice wheel is a sweet that reminds us of our childhood. It has a very dark black colour, looks glossy and its flavour is a combination of liquorice and anise extract. Italian liquorice wheels also contain molasses and some kind of starch or wheat flour that gives them this chewy texture. It is a very famous treat among children because of its special shape, but also because eating while unravelling the liquorice wheel is a fun activity.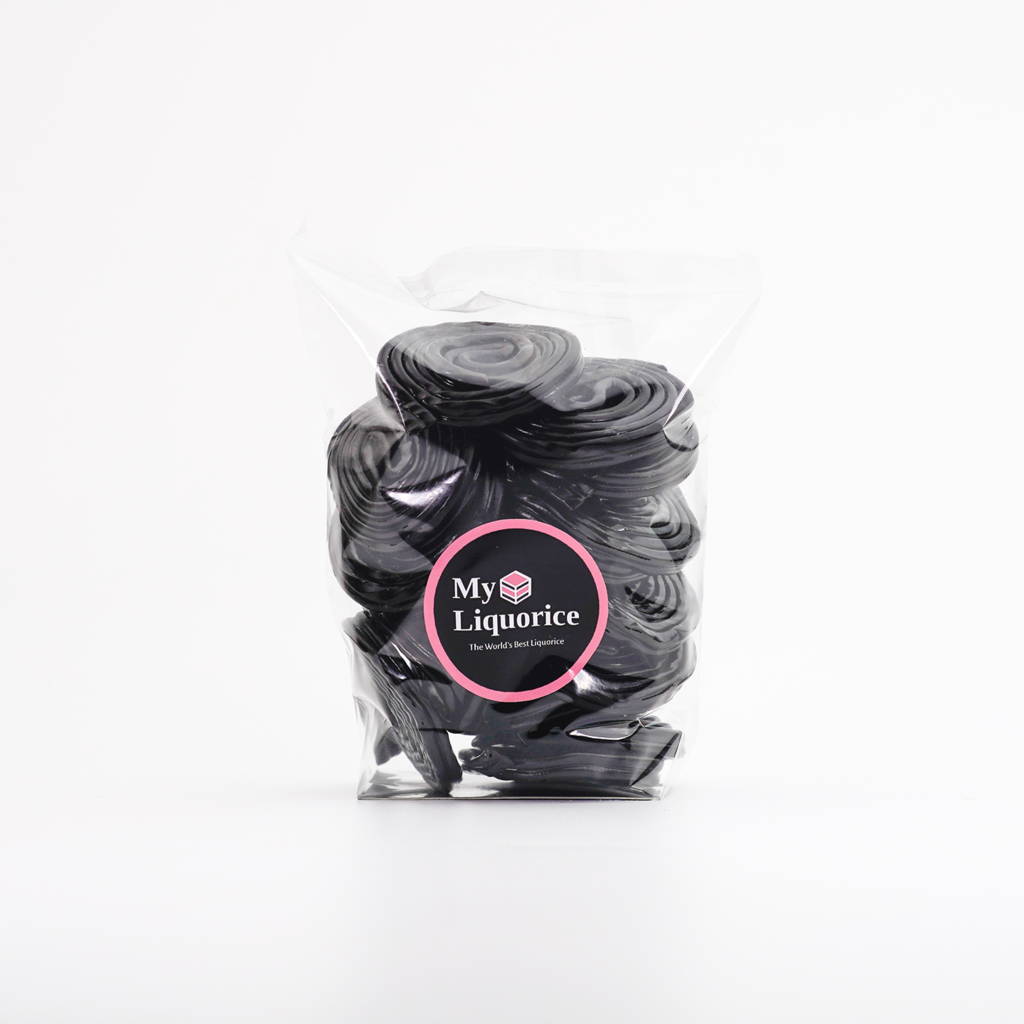 Salted liquorice is very popular in Dutch and Scandinavian countries and just like the normal liquorice sweet, it is also flavoured with the liquorice root.
Salty liquorice treats are either black or dark brown and you can find them in many shapes, textures and different levels of saltiness. Many salty liquorice sweets are also covered in salt and that's why they have a more rough look in comparison to the glossiness of other liquorice treats.
Toffee liquorice is the favourite sweet of many people, since it combines the unique taste of liquorice and the creamy and sweet taste of toffee, it is a treat that melts in your mouth. Liquorice toffee comes most of the time individually packed and it contains sweetened condensed milk and butter, that's why it has such a soft texture. If you are a lover of toffee you should definitely give it a try.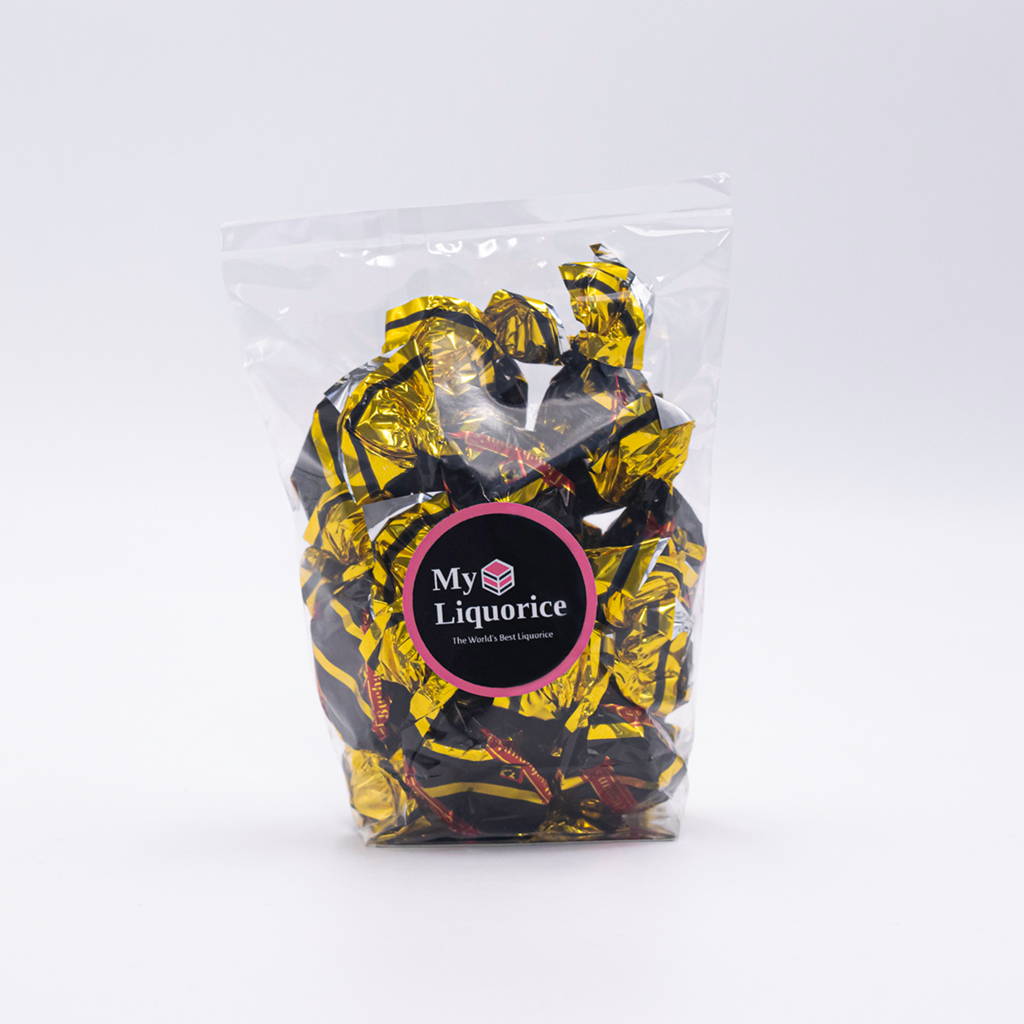 Liquorice sticks are old fashioned sweets for real liquorice lovers. Unlike Italian style wheels or liquorice toffee they are very hard and very chewy and they take a long time to eat. They were originally made in the United Kingdom but nowadays they are distributed and consumed around the world.
Black and white liquorice mints are a treat with a very elegant flavour through to the combination of salty liquorice with refreshing mint. They also have a very appealing appearance because of the white and black layers and their square shape. Liquorice mints are the perfect little treat to have after a meal.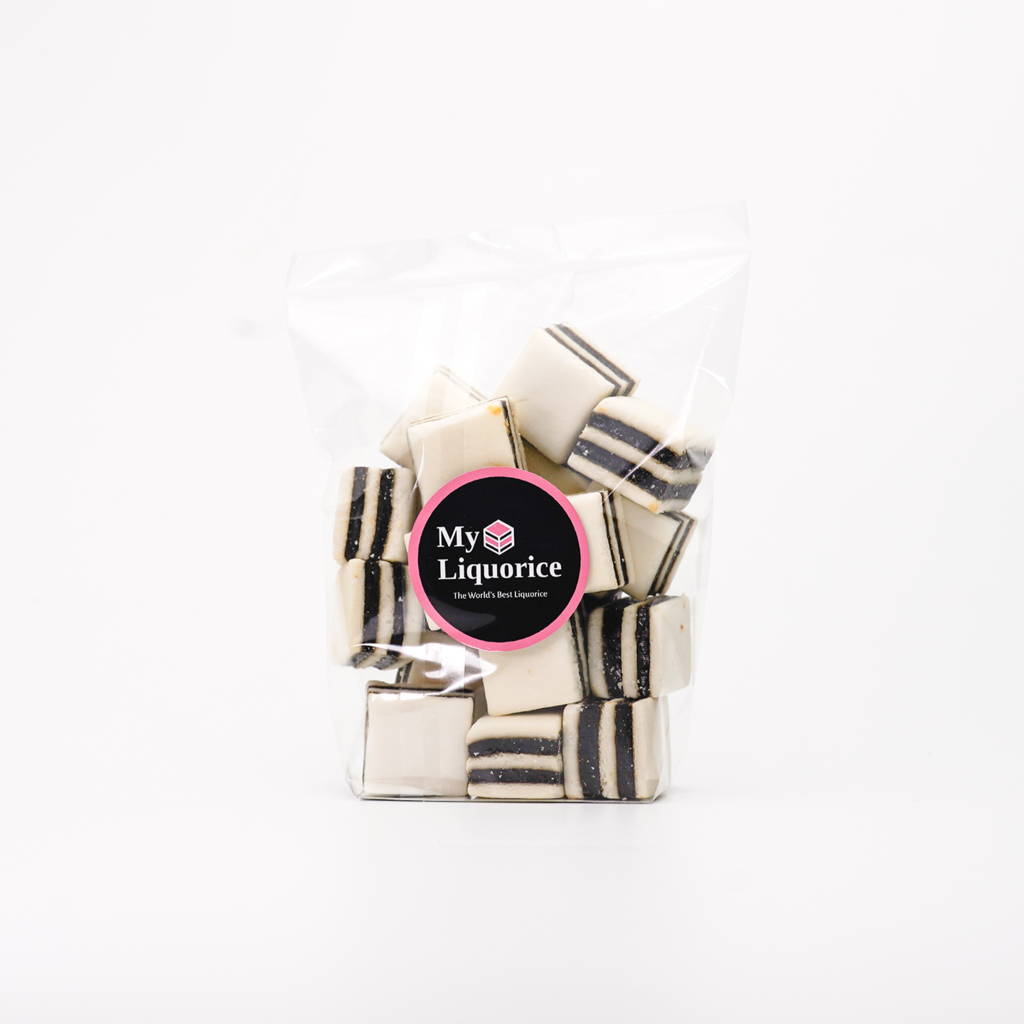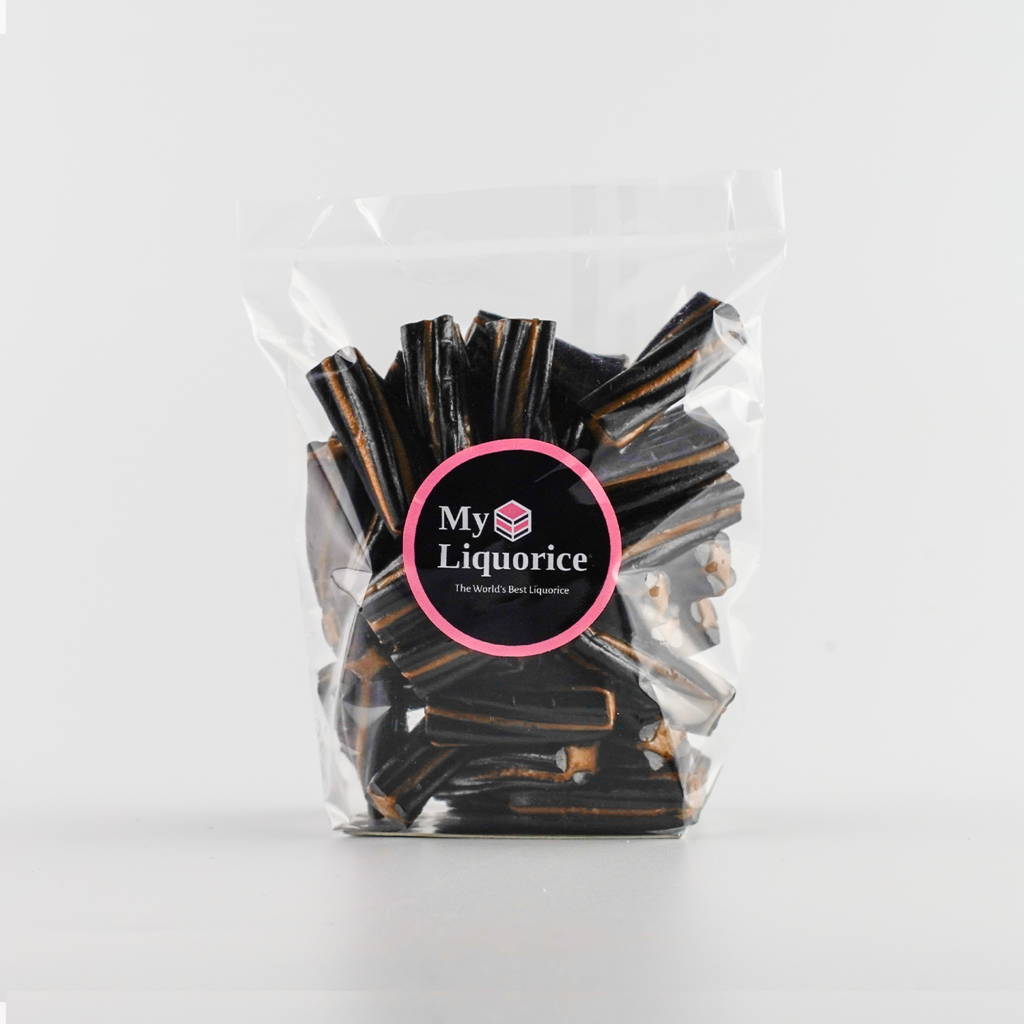 Liquorice twists or sweet Italian twists are a classic liquorice treat made with Calabrian liquorice extract, however, today many countries make different varieties of black liquorice twists. These little dark sticks have the perfect balance between chewy and sticky and the delicious flavour of liquorice making them a very popular treat.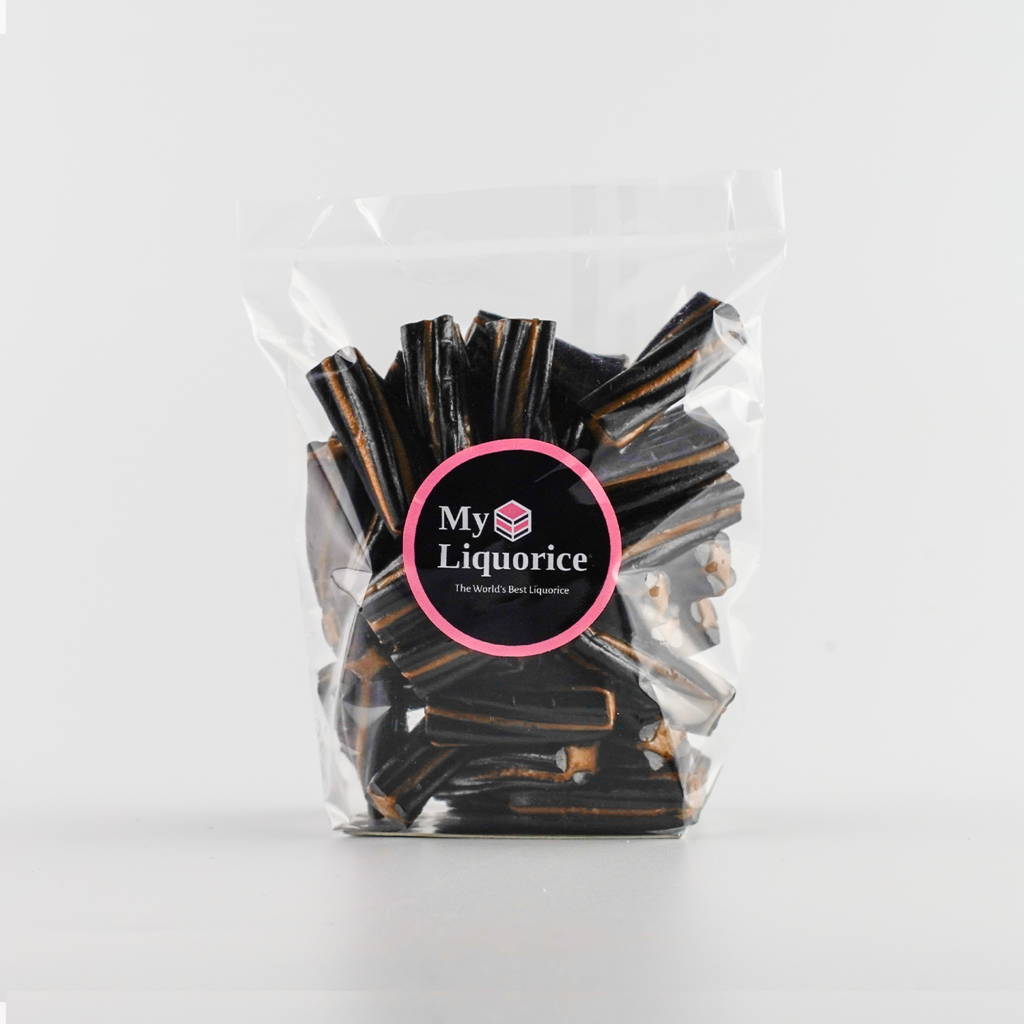 Liquorice fudge is a traditional soft fudge recipe made in England that is great for people that are new to tasting liquorice treats since the flavour is not that intense as other sweets like hard sticks. The black fudge is usually cut by hand into square chunks that melt in your mouth. Liquorice fudge can have a similar texture to liquorice toffee since both of them contain sweetened condensed milk and butter.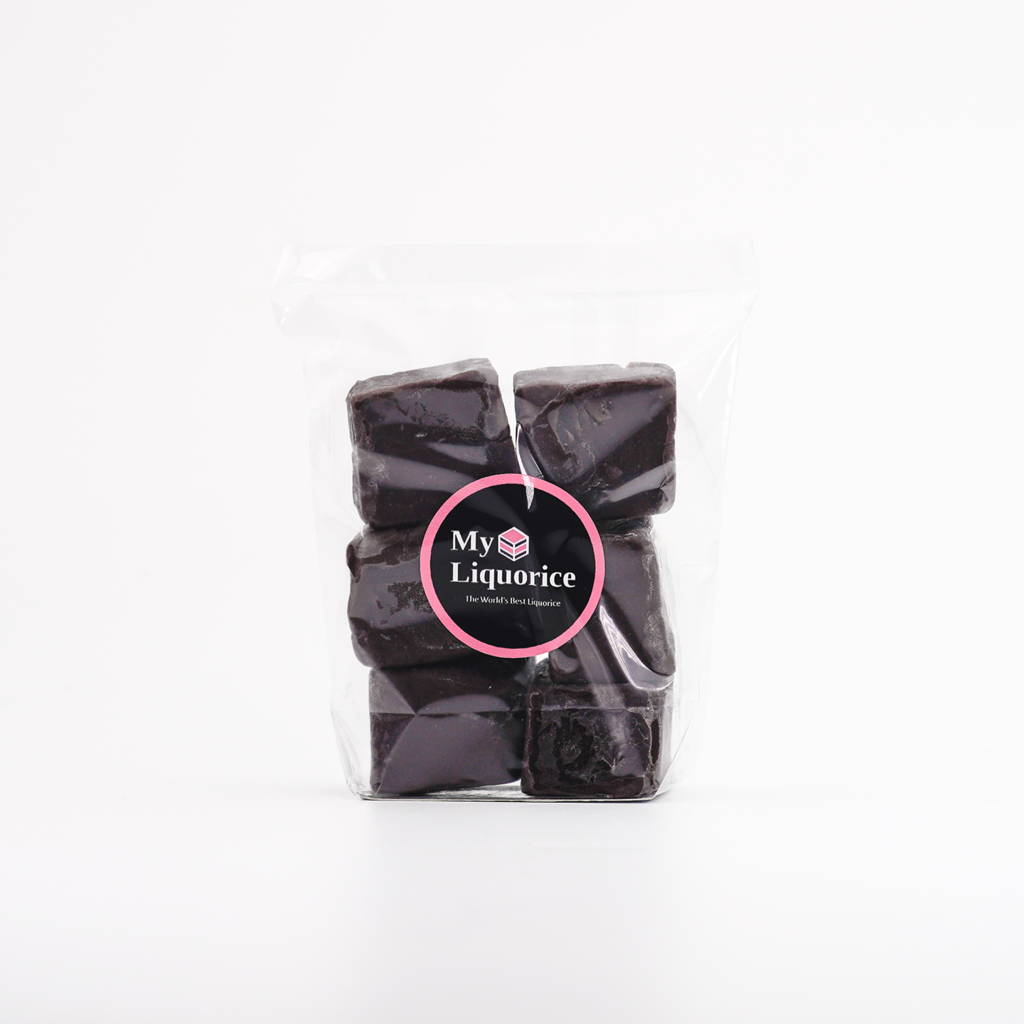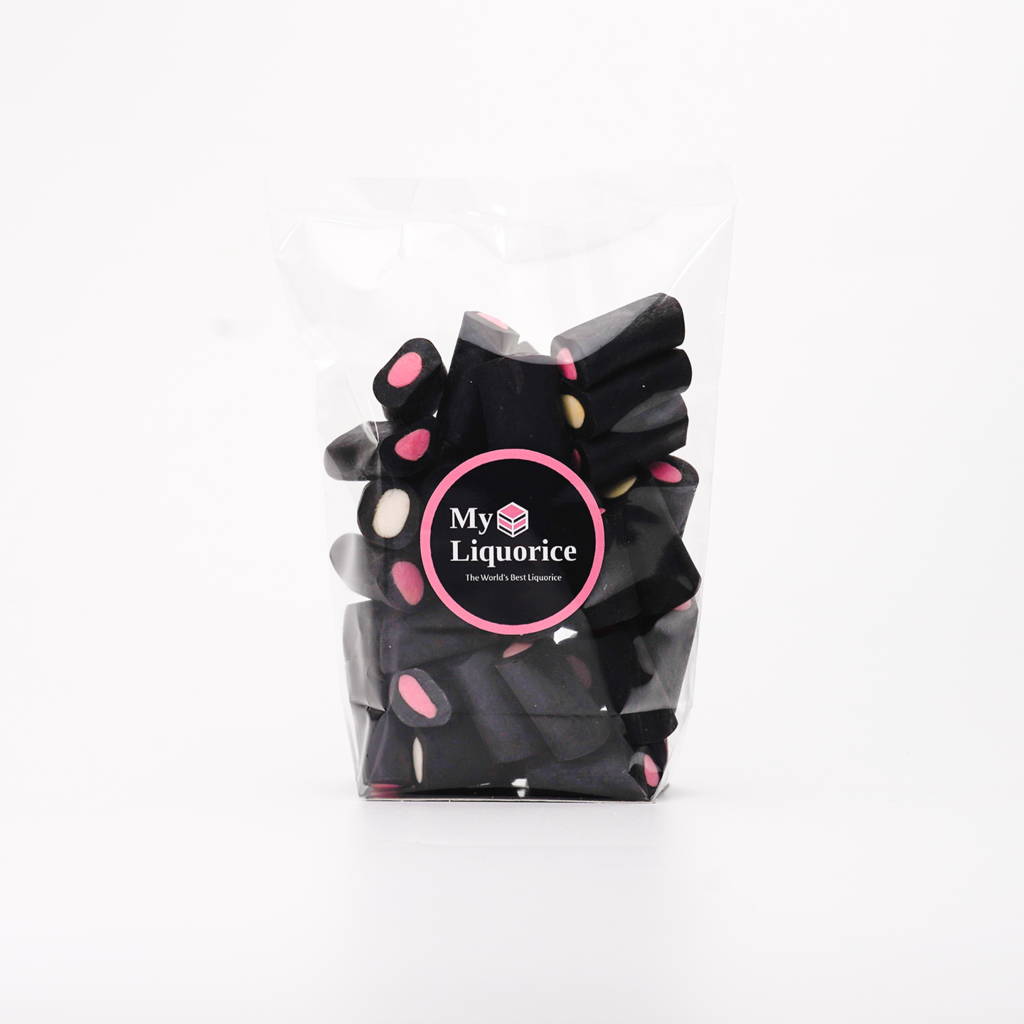 8. Dutch Liquorice Cream Rock
Dutch liquorice filled with cream is one of the most famous black liquorice sweets that you have definitely seen before. They look like black tubes filled with colourful cream and they are the perfect combination of sweet and salty but as well hard and creamy. The soft centre is usually a fruity fondant that makes the flavour of black liquorice pop.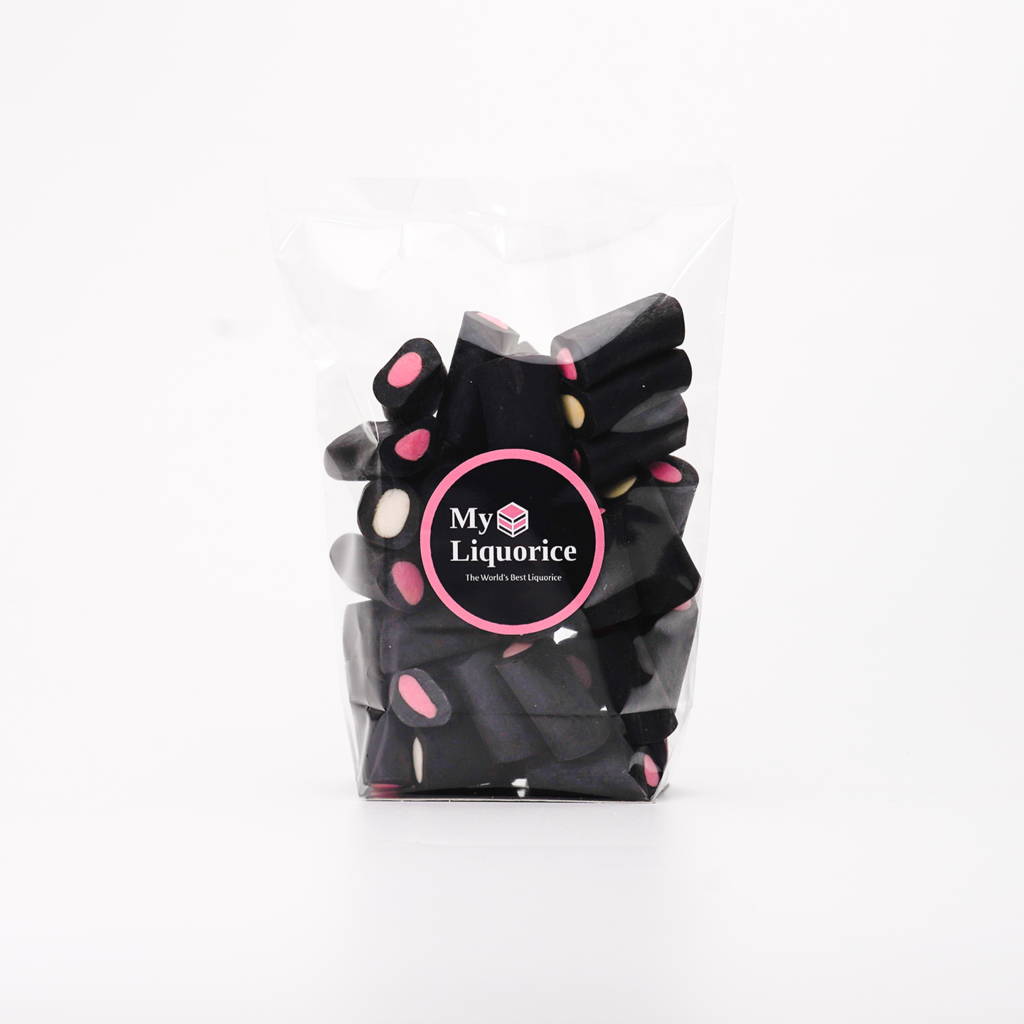 Choosing the best liquorice flavour for you
Now that you know about different types of liquorice treats around the world you can confidently choose what will be the next liquorice sweet to add to your cart. Variations of liquorice depend on different levels of sugar, the quantity of liquorice root extract and the impact of the flavours of the other ingredients used in the recipe.

According to your personal taste and preferences you can choose among a huge variety of delicious liquorice options, explore, experiment and tickle your taste buds.